BEAM Test for PeopleSoft Licensed by inVentive Health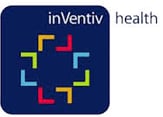 FRAMINGHAM, MA – February, 2015 — Beacon today announced that the inVentiv Health, Burlington, MA., has licensed BEAM Test for PeopleSoft. nVentiv Health is a top-tier professional services organization that accelerates the clinical and commercial success of biopharmaceutical companies worldwide. inVentive has 13,000 employees providing services to clients in 70 countries.
inVentive runs PeopleSoft Financials and HCM on Oracle. inVentive licensed BEAM Test in preparation for 9.2 upgrades, and on-going PeopleSoft testing. inVentive is a new customer for Beacon, and BEAM.