Is Your Oracle Partner Special?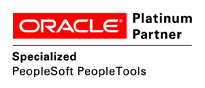 All Oracle partners - whether consulting firm or software vendor - now belong to a single standard program, with levels of Gold, Silver, Platinum and Diamond. Oracle restructured the partner levels, beginning in 2009, to help customers (and Oracle) better discern the skills of partners. Oracle calls these skills "Specializations". Specializations cover the broad range of Oracle's technology and applications products including those recently acquired.
Specializations are not easy to obtain. Of Oracle's US partners today only about 10% of all partners have one or more Specializations. Specialization is perhaps the most important criteria for evaluating potential consulting partners.
Each Specialization is defined by a Knowledge Zone, and while criteria varies by catagory, each Specialization requires a partner to meet both Competency requirements (product tests and skills), as well as Business requirements (recent references and projects).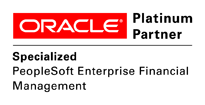 Now that you know about Specializations, here's what the partner levels require:
Silver Partner - not eligible to become Specialized.
Gold Partner - eligible to become Specialized, but not required.
Platinum Partner - 5 or more active Specializations
Diamond Partner - 20 or more active Specializations.
In other words, when your prospective partner tells you the company is a Oracle Partner, what they are doing is telling you how many Specializations their company has - even though they may be implying (or you may be inferring) more. For example, a Gold partner with no Specializations is exactly the same as a Silver partner, except that they paid more to join the program. If you are looking for a consulting partner, check its Specializations.

If you are evaluating software from an Oracle partner independent software vendor (ISV), the key metric is not the level, but whether or not the product is Oracle Validated. ISVs must be a Gold level partner to be eligible to validate their product, but without validation, the level doesn't signify anything. Oracle Validation certifies that a product has been tested and validated by Oracle against the current version of a specific Oracle product line or technology.
###