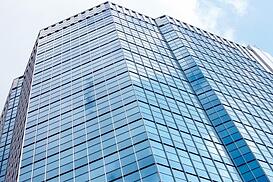 Quentin Hardy's recent article in the New York Times, A Legacy Feud in Tech does an excellent job of framing the current skirmishes amongst the cloud ERP vendors through the lens of, well, the past skirmishes. Business software is generally a little arcane for mainstream press coverage, but it is a big business, and enables big business, so it's nice to see an informed take on what's up.
Hardy published a followup the next day The Cloud Company: People or Money which is what I really want to pass along. After briefly going through the competing visions of Workday, NetSuite, and Salesforce.com, he sums up the current situation concisely, and, I think, quite correctly:
"It is almost like each of the three companies is offering not just a different portfolio of products, but a different vision of what cloud computing, social media, or software delivered as a service will do to business. In a few more years we should know if any of them are right."
I love that second sentence.
Hardy then goes on to bring Oracle and SAP into the mix, and makes the somewhat obvious but nonetheless usually ignored point about building enterprise software: It's hard.
"Away from the Oracle tribe and Workday, there are few new contenders to be big in this business. That compares with dozens of plausible software companies in the last great transition in tech, the client-server revolution of the early 1990s, or the scores of cloud-based consumer software companies. That is a testimony to just how difficult, expensive and time-consuming it is to build a sophisticated and reliable online business."
We've been on this journey before, but the last time, some twenty years ago, was a much simpler time, in business, and in technology. There's plenty of time to see how things shake out. And for all but the smallest companies, you can't yet run your core business on the cloud anyway.
####
Your comments are always appreciated.