Customization Repository on the PUM Source
Since the release of PeopleSoft's 9.2 applications and PeopleTools 8.53, PeopleSoft Update Manager has been used to selectively choose patches and new functionality to apply to your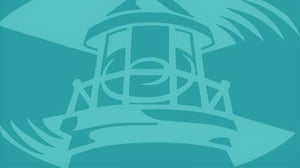 existing PeopleSoft environments. Using Update Manager, administrators can search and select desired updates and allow the tool to build a comprehensive package which includes all necessary prerequisites and excludes updates which require a higher PeopleTools release than is available on the target environment. But if the PUM Instance is on a different database platform and/or PeopleTools release from the target, a compare using Application Designer cannot be run so you need another way to identify potential conflicts with customized objects prior to creating and exporting the change package. This is the function of the Customization Repository.
Using Change Assistant, data can be loaded into the Customization Repository which identifies one or more Projects from the target environment and the PeopleTools managed objects contained in those Projects. During the package creation process in Update Manager, this data is compared to the catalog of objects contained within selected changes in the PI Source, and depending on the selections made in the Customization Repository, Update Managed determines how to create the Change Package. If a customization definition (Project) in the Customization Repository is tagged to be excluded from the Change Package, Update Manager adjusts the package to remove all updates which reference objects included in that customization and resolves dependencies within and among other updates to construct the final Change Package.
While the Customization Repository was designed to aid customers manage customizations, you can create as many customization projects as required. And the repository will treat project(s) as a customization. If, being clever, you also add objects which are not customized to help further analyze or manage PUM updates, that will work just fine, too.