PeopleSoft HCM PUM Image 25 Released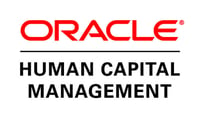 The latest HCM PUM Image is here! PeopleSoft HCM PUM Image 25 is now available as of Friday, January 19, 2018.. Following is a list of some of the new features in this release:
General
Activity Guide Composer - Now have the ability to clone Activity Guide Composer categories using the Clone Category page to reconfigure a delivered category for a different business process.
Global Payroll
Fluid Self Service Reporting - Added the Self Service Reporting feature for employees to access payroll reports and statements on Fluid homepage from any device.
eCompensation
Fluid Total Rewards Print Capability - Enhanced the Fluid Total Rewards feature to support print capability for Total Rewards Statements.
Fluid Approvals for Compensation Allocation - Managers can review approvals requests for the Allocate Compensation Fluid transaction using the Fluid Approvals pages
eDevelopment
Support of Related Items within the Talent Profile Pages - Enhanced the Fluid Talent Profile feature to support the display of related items. When set up to use relationships, the Talent Profile fluid pages will display an additional column and link to review, add, or delete related items
Fluid Approvals for Profiles - Managers can review approvals requests for Person Profile and Non-Person Profile Fluid transactions using the Fluid Approvals pages.
Human Resources
Person ID Delete - Enhanced the data privacy Person ID Delete process to grant you full control when it comes to the ability to completely delete worker information from the system when there are legitimate reasons for a person to be forgotten and when your organization determines the data no longer serves its purpose.
Electronically Submit OHSA Injury and Illness Data Enhanced the Occupational Safety & Health Administration (OSHA) reporting feature to provides a csv file option to support the electronic filing that OSHA recently announced to report your establishment injury and illness records. The OSHA 300A Annual Summary run control page includes the Generate PDF Reports check box.
Guided Personnel Action Requests for U.S. Federal - Updates Enhanced the Correct Personnel Action USF and Cancel Personnel Action USF transactions to be used in Fluid and supported in guided process.
Recruiting Solutions
Applicant ID Delete - Added the Applicant ID Delete process to remove applicant data from the system when necessary
Time & Labor
Fluid Timesheet - Added the Fluid Timesheet feature to allow employees to enter time, view time summary, and view time exceptions on Fluid homepage. The Fluid Timesheet for Elapsed Time Reporters now includes the ability to enter time as minutes, not as a percent of an hour, handling of mid-period changes, adding comments before saving or submitting time. The Timesheet group folder contains Enter Time , View Time Summary, and View Exceptions.
Fluid Approvals for Payable Time – Allows managers to perform payable time approval transactions co-located with all other fluid approvals.
Payroll for North America Tax Update
Consistent with the 9.2 maintenance model of including Tax Updates within Images, HCM Image 25 includes Tax Update 18-A.
NOTE - Tax Update 18-E will be delivered as a PRP on or around December 7, 2018. The image calendar was adjusted to 4 images per year, to reflect the requirements of the majority of PeopleSoft products, however in PNA and Benefits we need to deliver year end information, therefore the 'E' update will be a PRP.
Other
Other country-specific enhancements delivered for Brazil (Labor Reform), India (Enhanced Income Projection) and Mexico (CFDI).
These new features along with multiple other bug fixes can be reviewed on My Oracle Support, using the following helpful pages:
The next HCM PUM Image is scheduled for April 20, 2018, so check back then to see what new features will be available in HCM PUM Image 26.