Beacon Guides Navigators Insurance PeopleSoft 9.2 Financials Project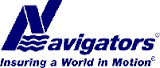 FRAMINGHAM, MA – February, 2015 — Beacon Services and the The Navigators Group, (NASDAQ:NAVG) based in Stamford, CT., have successfully completed an implementation of new PeopleSoft financial systems for the company. The Navigators Group, Inc. is an international specialty insurance holding company.
Beacon Services is an Oracle Platinum partner, specialized in the implementation and upgrade of PeopleSoft Financials in the fInancial services industry.
The PeopleSoft 9.2 implementation project invovled the design and deployment of PeopleSoft General Ledger and Accounts Payables. Navigators runs PeopleSoft on SQL Server.