Beacon and OneBeacon Insurance Implement 9.2 Cash Management Application from PeopleSoft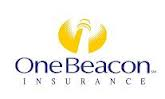 FRAMINGHAM, MA — July, 2015 — Beacon Services and OneBeacon Insurance of Minnetonka, MN have successfully completed the implementation of the PeopleSoft Cash Management application. The implementation on the customized Cash management application allowed OneBeacon to retire an aging and unsupportable home-grown system.
The design and configuration of the custom Cash Management system was performed by Beacon. Development was executed by the OneBeacon technical team with assistance from Beacon. OneBeacon runs PeopleSoft Financials on UDB.