Oracle Soar Tools to Initially Target EBS Customers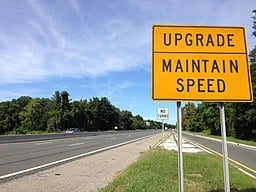 Oracle announced Oracle Soar on Friday, a new program to help accelerate customer upgrades to the cloud. The products (tools) and services will initially be provided by Oracle Consulting. Oracle "intends to work with partners to certify those who are interested in the use of the Soar toolset with an aim to extend the capabilities to address the needs of our entire installed base."
Oracle intends to provide a toolset and services to accelerate some of the the work necessary to move to cloud applications. While the initial toolset may be limited, Oracle's intention to deliver technology and services to aid the cloud transition will help reduce the time and costs involved.
ERP systems, whether HCM or Financial, whether EBS, JD Edwards, or PeopleSoft, are complex and no automation tools will make a migration easy. But automation tools and standard service offerings can help, and will improve over time.
Beacon offers BEAM Test for Fusion applications, to help automate testing once you go live. We also offer Common Integration Program (CIP) which is an Application Engine enterprise tool to migrate data from on-premise applications. CIP, built as an App Engine program, will extract files or tables, transform and map, and load application datasets to Oracle cloud based applications.
Oracle's tagline for the program is "The Last Upgrade You'll Ever Do." This should prove of special interest to both EBS and JDE customers, who still face on-premises application upgrades.