Cloud Financials —
Is the Future Here Yet?
"True SaaS software must be multi-tenant," opined the salesman to the accounting manager. "You need cloud software to transform . . . Digitally transform'. . . your business," said the pundit to the executive. Disagree with a vendor's point? "That's just not modern thinking."
In the early years of a technology transition, people tend to focus too much on the new platform and not enough on the application it supports; In a few years companies will return to evaluating the application fit, architecture, and features. It has been a decade or two since anyone said "we've got to move to client/server."
Amazon has become one of the best, and most transformational companies of the last 20 years—running PeopleSoft HCM and Oracle DB to find and hire their half million employees. Netflix and Uber did not become ubiquitous and valuable because they moved GL and AP to the cloud. Business people gain little listening to salesmen describe technology.
Oracle's Cloud financial software is getting better. Workday, which started out with great momentum, has been treading water with financials for some time now. And SAP has finally explained how things work and are going to work for SAP Cloud.
The Father of Modern Accounting
The "father of modern accounting", a pal of Leonardo da Vinci, died in 1517. While Pacioli didn't invent accounting, he wrote down the rules and provided examples of double-entry bookkeeping. Using a revolutionary new technology, the Gutenberg printing press, Pacioli became one of the world's first early adopters, printing 2000 copies of his book, which spread and codified the knowledge throughout Europe.
Now the "father of Workday financials" a pal of mine from McCormack and Dodge and PeopleSoft, wanted to reimagine enterprise financials. He wanted to move away from the "tyranny" of an accounting code block, because they are hard to design and inflexible once you do. But it is pretty hard to do accounting without accounts.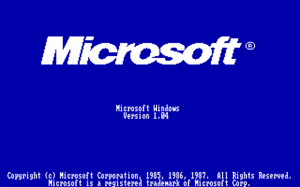 Early on, when PeopleSoft bet on revolutionary new technologies to underpin their applications, Mr. Duffield et al., were brilliant. Build it on top of relational databases, and use Windows. Pretty smart for 1987, as it turned out. Now Mr. Duffield, et al., in 2007, selected different underlying technologies—this time primarily Hadoop and ObjectStore. Now I have read some proponents of ObjectStore for HCM systems. But accounting data is highly structured data —that's its purpose— and fits very nicely into rows and columns in a relational database. And even multi-tenancy is less of a "fit" for financials, as ERP need much,much more configuration than HCM.
It is still early days for Cloud financials, especially for companies of size. Many of the early users of Cloud ERP are small or medium businesses, rarely over one billion dollars in annual revenue. In larger companies, (especially those in unregulated industries) with multiple billions can proceed, but should proceed with even more caution than the last time your organization replaced its financial systems.
Proceed, With Extra Caution
It is still early. Workday was bragging to Wall Street analysts, in its last earnings call, that Sprouts Farmers Market and Raceway Petroleum are new financial management customers, two relatively small retailers. But although it maybe early to jump into the cloud, or rip and replace, it isn't smart just waiting, unwilling or uninterested in optimizing and improving improving their"old" software. (It's not old if you're running your business well on it). Especially for PeopleSoft 9.2 customers—who don't face future upgrades—business transformations can be done with PeopleSoft software - and they have a feature called Chart-field (re)configurator, which can change that code block if you need to.
How and when your company moves to the cloud can be assessed today. Your systems may not work for you, or your consultants did a thoughtless job of implementing it. But every journey will be unique. Each organization is a snowflake, and a plan is necessary.
While cloud does not (yet) have the obvious application benefits and flexibility that client/server delivered over mainframe systems, there can be advantages. We continue to be amazed at how few companies actually have a thought out strategy for your application technology. "Going to the Cloud" is not a strategy, although it may be part of one.
In the last week or so — Workday 2019 Q1 Earnings (May 31, 2018), Oracle Fiscal Year-End (May 31st), SAP ASUG/SAPPHIRE NOW Annual Conference (June 5-7), Gartner Group Revises Magic Quadrant for Cloud ERP (May 29th).