Beacon Authorized to Resell Oracle Cloud and PeopleSoft Applications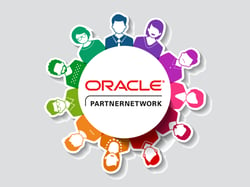 Beacon Services has executed a Master Distribution Agreement (MDA) with Oracle. Beacon has also signed a Cloud Services Distribution Agreement as part of the corporate MDA.
Beacon is now able to resell PeopleSoft applications and Oracle Cloud Applications in the U.S., including:
Oracle Cloud
Oracle HCM (Midsize) Cloud
Oracle HCM Cloud
Oracle Financials Cloud
Oracle Procurement Cloud
PeopleSoft
PeopleSoft FSCM
PeopleSoft HCM
Beacon is completing an additional addendum to extend the agreement to Public Sector users. The term "public sector end user" refers to any government, legislature or decision making body, judiciary, instrumentality, department, or agency at any level (national, local, municipal or otherwise); entities managed, controlled or majority owned by government interests; public organizations or foundations of any kind (including political parties, political organizations, or political candidates); and any public international organization, such as, but not limited to, the International Red Cross, United Nations, or the World Bank.
Existing customers and new prospects have a more complete set of service available from Beacon.