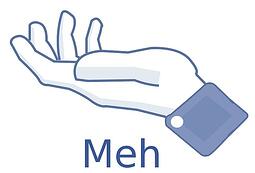 Innovation is one of the most-abused words in the vendor play book, right up there with unique. But a thoughtful cover story in the October 15th edition of InformationWeek says innovation is both crucial and hard to find in many corporate IT departments.
The data in the article comes from IW's 2012 IT Perceprtion Survey of 382 business technology professionals. Overall, "IT views its performance as not bad", and the "non-IT view it [as] not good." In short, business professionals do not view their internal IT departments as innovative. At the same time, they say they need great technology more than ever, and still see IT's role as even more critical to business success in the coming years.
In the old days - three (or thirty) years ago - business users were "stuck" with internal IT, but new cloud and consumer technologies are increasingly an option. It is one thing for business and IT to collaborate on assessing new technology. But when business users select technology primarily because of their frustration with internal IT, that is a problem.