BEAM Change - Application Change Management for PeopleSoft
Enter info or click below to view BEAM Change demo.
BEAM - Comprehensive Change Management, Testing, and Data Compare tools for PeopleSoft
The BEAM suite of software for PeopleSoft application change management provides a comprehensive and integrated tool-set for automating PeopleSoft application management. BEAM consists of three modules — BEAM Change, BEAM Data Manager and BEAM Test — that operate independently or in unison.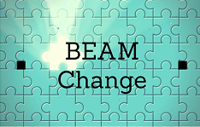 BEAM Change automates application change control activities for PeopleSoft, including migration workflows, impact analysis, database object and file migration, approvals, versioning, restore and auditing.
Summary of BEAM Change Features
Compliance
o Separation of duties
o Process standardization
o Approvals
o Audit trail
o Object locking
Migration Workflows
o Multiple, customized, reusable migration templates
o Integrated approvals, manual steps, notifications
o Automatic object configuration
o Automatic snapshots
o Object lists by step
o Object control by step
Integration
o Integration with automated testing (BEAM Test)
o PeopleTools integration
o Metadata integration
o LDAP security
Version Control
o Snapshots
o Metadata object and file synchronization
o Restore
Reporting and Audit
o Service requests/ticket management
o Audit reports
o All data and logs stored in PeopleSoft database for access and reporting
Object Locking
o Workflow based locking
o PeopleSoft lock support
o Lock enforcement
Project Management
o Task lists
o Time tracking
Beginning with Release 5.2 BEAM Change also includes base BEAM Data Manager functionality. Jobs to compare PeopleCode and SQL Objects are delivered with BEAM Change
BEAM Change is compatible with all Oracle supported PeopleSoft 8.x and 9.x application releases, on PeopleTools 8.4x and 8.5x . The current release of BEAM Change, Release 5.3, supports PeopleTools through version 8.55. BEAM Change is compatible with all PeopleSoft supported DBMS platforms and operating systems.