EXPERIENCED ERP PROFESSIONALS
In the 1980's consulting became as important or more important than auditing for many "Big Eight" firms. Software buyers were often frustrated by the cost, ineffectiveness, and length of time of these implementations
Beacon was formed in 1990 offering consulting services specifically around packaged software. The premise was that customers wanted small teams of experienced professionals, well versed in both the software they implement as well as the business processes to be improved.
It was Beacon's vision to deliver to our customers a higher level of value for a lower price point through the delivery of services by specialized professionals.
This proved to be an effective strategy with Beacon's first customers, including JP Morgan, SunLife Assurance, The Equitable Life Assurance Company, Travelers Insurance, Wachovia Bank, Union Carbide, Converse, and NCR, where Beacon implemented GL3 and Millennium-based systems from McCormack and Dodge.

Beacon and PeopleSoft
In 1992, when PeopleSoft was developing its initial suite of financial products, Mike Kaiser (then Vice President of PeopleSoft Financials), asked Beacon, because of our reputation in financial systems expertise, to review and assist with the first version of PeopleSoft Financials.
Beacon began dedicating resources to PeopleSoft and to delivering high-quality implementation services to PeopleSoft customers. Upon the advent of the first partnership program in 1993, Beacon was invited to join PeopleSoft's Global Alliance Program as one of the original group of 13 system integrator vendors, and the only firm at that time to specialize in Financials.
It was at this time that Beacon made a total commitment to PeopleSoft and dedicated our entire practice to improving the productivity, efficiency, bottom line, and overall performance of our customers through the implementation of PeopleSoft applications.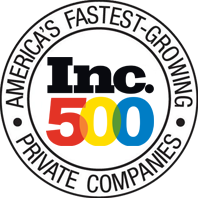 Beacon 1996 Inc. 500 Company.
Beacon focused on implementation projects, many of them replacements of M&D's GL. Over time Beacon continued to specialize, and by the time of the Oracle acquisition, Beacon focused on Financial Services companies - Banks, Insurance, Mutual funds and Equity Firms. Since the turn of the century, about 90% of our PeopleSoft business was earned from services delivered to the Financial Services industry Customers.

Beacon and Oracle
When Oracle acquired PeopleSoft, Oracle kept the PeopleSoft development team in CA, but mostly eliminated the PeopleSoft sales, marketing, and consulting teams. This turned out to be a very good thing for Beacon. Over the next ten years Beacon worked closely with Oracle sales teams in Financial Services, and were considered a go-to partner by many of the Oracle sales and marketing folks. Our track record and our focus on delivery of implementation and upgrade services earned us many recommendations.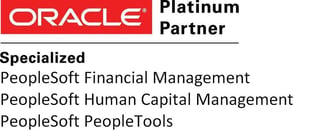 Beacon became an Oracle Platinum Partner in 2008, when that program debuted. Beacon earned PeopleSoft specializations in PeopleSoft FSCM, HCM, PeopleTools, and for the Financial Services industry. Beacon began selling and supporting BEAM Test and BEAM Change for PeopleSoft in 2010.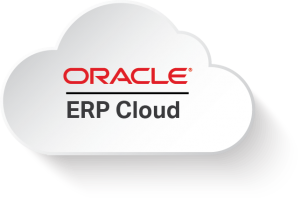 Beacon was an early subscriber to Oracle ERP Cloud, becoming a Release 10 customer in 2015. Already running PeopleSoft 9.2 in-house, our primary interest in the SaaS apps revolved around assessment and preparation for our traditional customers. We were disappointed in this early release; we didn't see it handling the requirements our customers typically had.
We chose to stay focused on our customers, and declined working with SMB customers; our in-depth experience didn't seem a good fit. And we mostly refrained from helping Oracle push cloud apps to our customer base. Although ERP cloud has been very successful, highly rated, and is a great fit for the smaller companies which originally were Oracle's targets, we purposely lagged, as the demands of insurance and banking customers especially are complex due to regulations and daily volumes. We remained focused on upgrading and re-implemeting PeopleSoft 9.2.Oracle PeopleSoft development teams have done well enhancing and updating PeopleSoft since the initial 9.2 release, even, as Oracle put the company's overall energy behind the new SaaS applications.
Oracle Cloud ERP has continued to improve With Oracle ERP Cloud R13, we finally see enough fit for Financial Services customers to seriously consider Oracle ERP Cloud.

Beacon Application Services
Our focus and primary skill remains designing and implementing solid ERP systems.
Cloud technology, like all technologies, exists to support the application and the business. Beacon exists to design implement and manage applications that support your business. Each company is unique. When you think about your Financial systems, we'd like to help. We can validate or verify your current situation, present your options over time, and design and deploy new applications - or help further automate the ones you have.
---