BEAM Application Change Management for PeopleSoft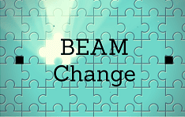 The BEAM suite of software for PeopleSoft application change management provides a comprehensive and integrated tool-set for automating PeopleSoft application management. BEAM consists of three modules — BEAM Change, BEAM Data Manager, and BEAM Test — that operate independently or in unison.
BEAM Change automates application change control activities for PeopleSoft, including migration workflows, impact analysis, database object and file migration, approvals, versioning, restore and auditing.
Beacon to Waive License Fees for BEAM Foundation Program
To promote our BEAM platform for PeopleSoft, Beacon is now waiving license fees for BEAM Change. Customers who sign a standard license agreement with Beacon receive a perpetual license for BEAM Change upon payment of first year maintenance and training.
BEAM Change is a leading PeopleSoft change management tool, functionally equivalent to STAT or Phire.
Beacon is making this offer to help customers with their change management processes, and to perhaps build out further capabilities in PeopleSoft data compare and verification, and with automated PeopleSoft testing.
All BEAM tools are Oracle Validated applications for PeopleSoft 9.2 (and earlier releases).