BEAM Test 4.1 for PeopleSoft in General Release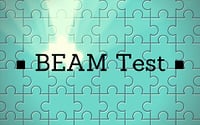 BEAM Test release 4.1 is now available in general release, for new and existing customers.
BEAM Test is the only 3rd party PeopleSoft testing tool that is Oracle Validated for PeopleSoft.

What's new in BEAM Test 4.1?
BEAM Test 4.1 includes the following improvements:
The .NET Framework installed with the software has been upgraded to version 4.5 to deliver better performance, reliability, and security.
The flat file test suite structure from BEAM Test 3.0 has been replaced by a Mongo® NoSQL database. MongoDB is a document-oriented database management system.
The user interface has been improved to provide a more logical menu structure and layout for all aspects of test creation, maintenance, validation, and documentation.
Support is provided for using Microsoft® Internet Explorer® 9, 10, and 11 for recording and running test processes in the BEAM Test Browser.
Support is provided for Office Open XML file formats when importing data from Microsoft Excel® workbook files (.xlsx) into BEAM Test data files, and for saving BEAM Test business process documents as Microsoft Word files (.docx) for compatibility with other products.
Export 4.x test suites for backup or for use by other BEAM Test users. Note that BEAM Test is compatible with 3.0 test suites. The first time you open BEAM Test 4.0, all version 3.0 test suites on your workstation are automatically imported into the new version of BEAM Test. In subsequent uses of BEAM Test 4.0, you can import version 3 test suites exported by other BEAM Test users.
Generate BEAM Test diagnostic files to attach as supporting documentation to requests for technical support. Diagnostic files help the technical support team identify and resolve functional issues.
Customize script syntax colors in the BEAM Test Script Editor pane.
Support is provided for PeopleTools 8.54.
Replace data from updated Microsoft Excel spreadsheets into BEAM Test Data Files, and for quick integration into tests configured to use those data files. Replacing data enables you to quickly add or replace existing data variables (columns) and/or data values (rows) with updated data from Excel spreadsheets.
Create new scripts from existing scripts by using "save as script…" to save the script in the same test suite.
Beacon has also enhanced BEAM Test product training, incorporating formal test strategy and test planning services into the standard two week training offering.